Credit Cards
Personal Credit Card
Our Visa® Rewards Platinum credit card offers hometown convenience, worldwide acceptance and great benefits.
Three great options all from the bank you know best.
•
Rewards Platinum
- Earn one point per dollar on net purchases and redeem them for merchandise, rental cars, travel and more. Visit
cRewardsCard.com
for details.
4
•
Cash Rewards Platinum
- Earn 1% cash back on all net purchases.
4
•
Platinum Edition
- No penalty APR and low interest rates*.
Enjoy the following features with all of the above options: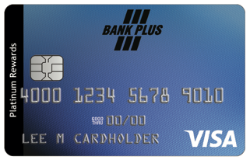 No Annual Fee*
0% Intro APR* on Purchases and Balance Transfers for the first 12 months. After that, a variable APR, currently 13.99% - 27.99 will apply*
Mobile Payments for a safe and secure way to pay
Free FICO® Score1 
Fraud Monitoring and Zero Fraud Liability
SecurLOCKTM Email and Text Fraud Alerts
Cell Phone Protection2
Travel Accident Insurance3
Chip Card Security.
Personal service is just a phone call away 24/7.

* 0% Intro Annual Percentage Rate applies to purchases and balance transfers for the first 12 billing cycles after account opening. When this period ends, your APR will vary based on the highest U.S. Prime Rate as published in the Wall Street Journal on the last business day of the calendar month prior to your statement closing date ("Last Business Day") and apply it beginning with the first billing period following the Last Business Day. We add a margin to the Prime Rate to determine variable APRs. APRs shown here are based on a 8.50% Prime Rate. For each billing period, the APR may increase or decrease with the Prime Rate. Rewards Platinum APRs are currently between 15.24% and 25.24%, Platinum Edition APRs are currently between 14.24% and 24.24%, and Cash Rewards Platinum APRs are currently between 18.24% and 28.24%, based on creditworthiness. Rates are accurate as of September 1, 2023 and are subject to change. To find out what may have changed, contact us or check our website for current rates. If you make a late payment or make a payment that is returned unpaid during the introductory period we may end your introductory APR and apply the standard purchase and balance transfer APR. Balance transfer fees are either $5 or 3% of each balance transferred, whichever is greater. Cash advance fees are either $5 or 3% of each cash advance, whichever is greater. Foreign transaction fees, for merchants located outside of the U.S., are (a) 1% of the U.S. dollar amount of the transaction, if converted from a foreign currency, or (b) 1% of the U.S. dollar amount of the transaction, if made in U.S. dollars. Subject to credit approval. This card is issued by TCM Bank, N.A. for BANK PLUS pursuant to a license from VISA USA Inc.
1 FICO is a registered trademark of Fair Isaac Corporation in the United States and other countries. FICO® Scores are updated monthly. You may not see your FICO® Score right away. Some exclusions apply. Cardholders receiving employee pricing are not eligible.
2 Certain terms, conditions and exclusions apply. In order for the coverage to apply, you must charge your eligible cellular wireless bill to your covered TCM Bank-issued card. To learn more about this benefit visit the FAQ section at www.cardbenefitservices.com or call 1-866-894-8569.
3 Coverage applies when the entire cost of the fare (less redeemable certificates, vouchers, or coupons) has been charged to the card. Your account must be in good standing. Restrictions to coverage may apply.
4 In order to access rewards, your account must be open and in good standing.
Business Credit Cards
We make it easy to choose the credit card right for you. Cover day-to-day expenses easily without affecting your business cash flow. Optional consolidated billing for multiple accounts makes managing your expenses easier than ever!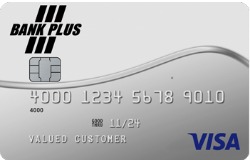 Personalized service is just a phone call away 24/7.
Fraud Alert Texts.
Secure Purchasing - EMV and mobile-ready.
Simple Expense Management Tools.
Powerful Billing and Reporting Options.

Optional Generous Rewards Program.  
These cards are issued by United Banker's Bank for BANK PLUS pursuant to a license from VISA USA Inc.